Thanksgiving 2003
At the Elsilas in Detroit
Maple, Kari, Michael, and Michael's mother Bonnita traveled to Detroit for Thanksgiving. Kari's mom gets together with her sisters and their families every year. Last year, Kari and her cousin Tienne were both pregnant with the first grandchildren in the family. Kaden McKenzie was born four weeks before Maple.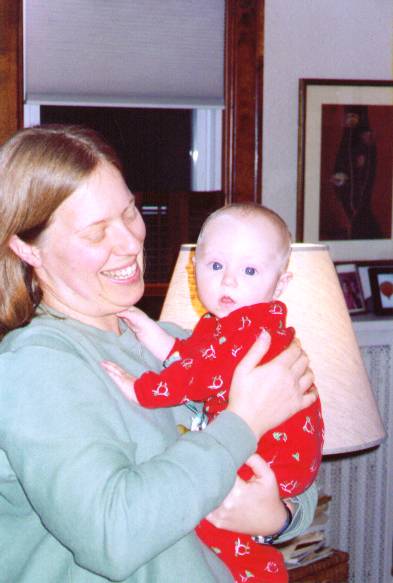 With Aunt Jamie
---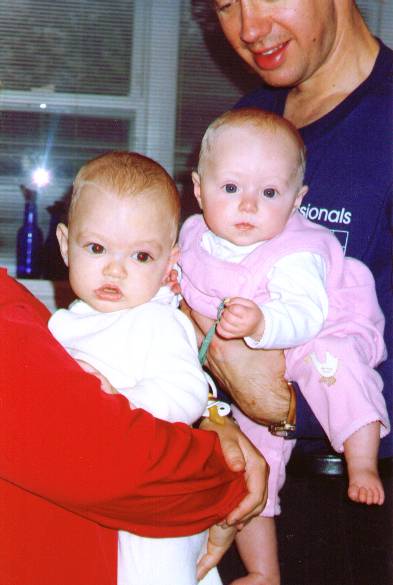 Kaden and Maple
---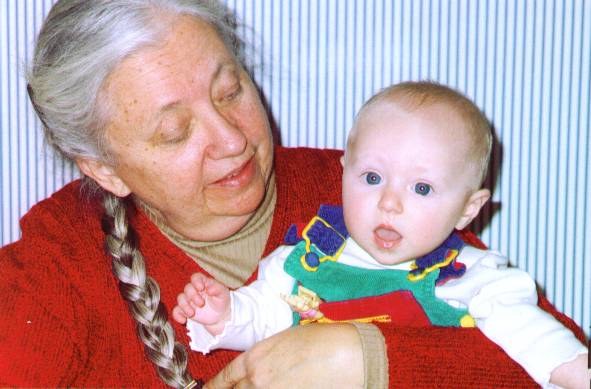 With her GrammyBon in the Elsilas' kitchen
---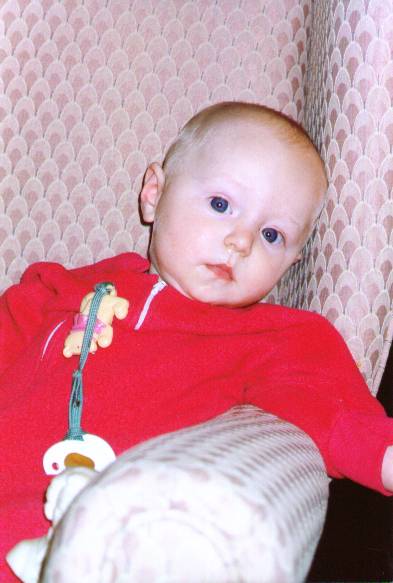 Posing for her new gig as host of a PBS series.
---
e-mail: michael@mbuescher.com
or mbuescher@hb.edu
Last updated December 10, 2003