Kari In Her 9th Month!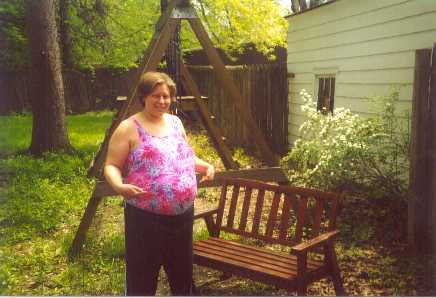 In our backyard on a sunny spring day.
---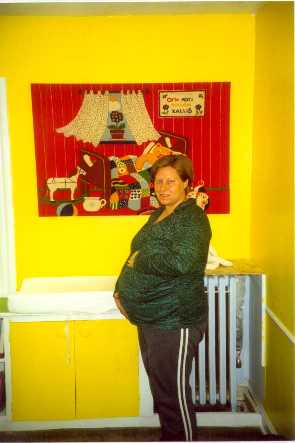 In the baby's room, with a picture that hung on Kari and Jamie's wall when they were babies themselves.
---
Photos on a rainy day, designed to convince the Plain Dealer that they should pick our house for their backyard makeover contest. They didn't.
---
e-mail: michael@mbuescher.com
or mbuescher@hb.edu
Last updated June 16, 2003