Kathy, Rick, and Rory Come To Visit
June 17-18, 2003
Michael's sister Kathy comes to visit along with husband Rick and daughter Aurora, only three months older than her cousin. Kathy's birthday is also June 5!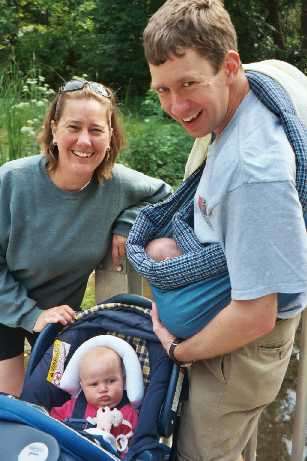 Kathy and Michael take a walk with their respective daughters.
---
Two moms, two daughters.
---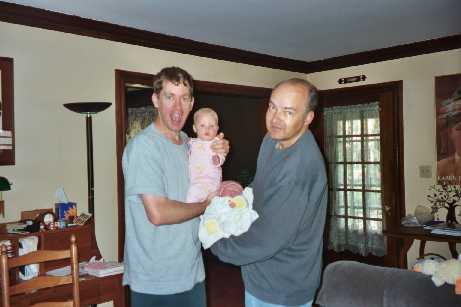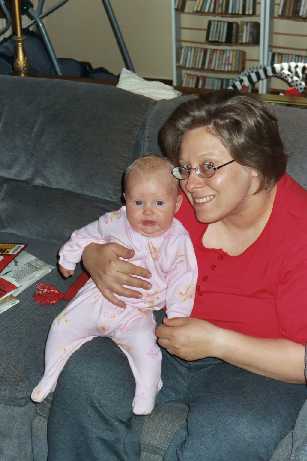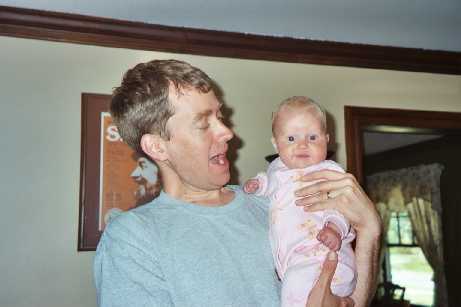 Swapping Children.
---
We have larger copies of these photos; email us if you would like us to send you one.
e-mail: michael@mbuescher.com
or mbuescher@hb.edu
Last updated June 30, 2003