Fall 2005
Halloween and other delicious treats!
Starting with Kari's sister Jamie & Bryan's wedding!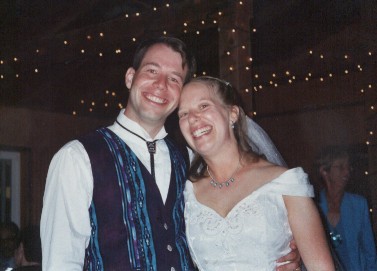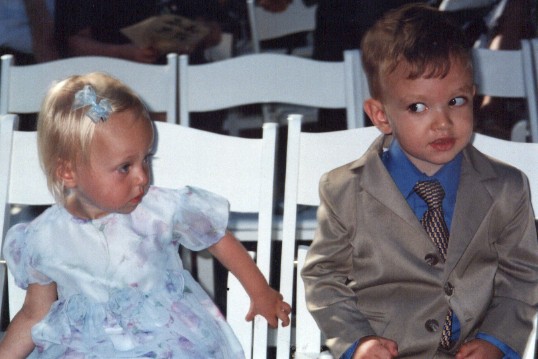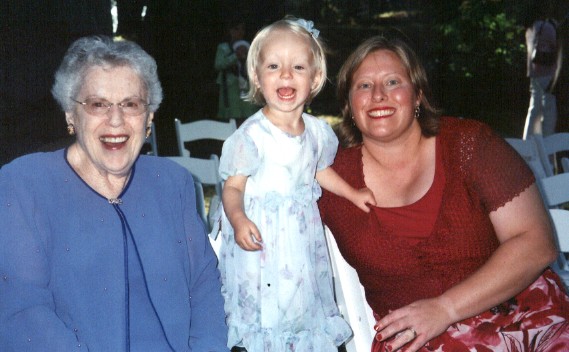 Jamie & Bryan, Maple & Kaden, Ethel Schwartz with Maple and Kari
---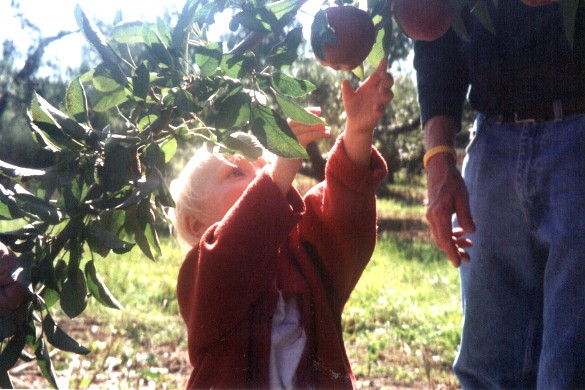 What could be more enticing than the freshest, juiciest apple on the tree?
---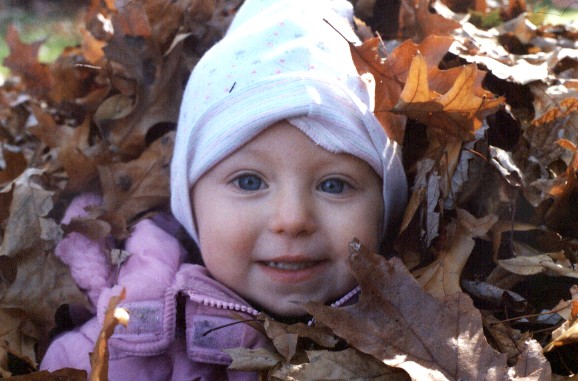 Maybe hanging out in a pile of leaves!
---
Halloween 2005 ...
The pumpkin painting ...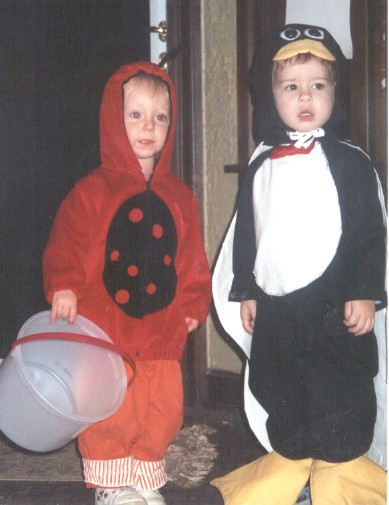 The ladybug and the penguin (Maple's best buddy Silas) ...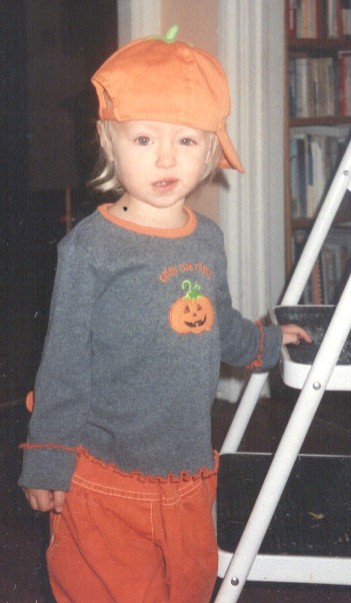 And the Gangsta
---
Thanksgiving 2005 in New York City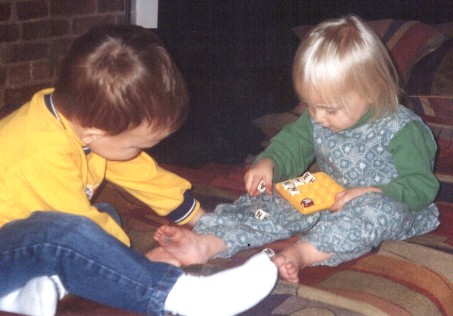 Teaching Kaden to play Boggle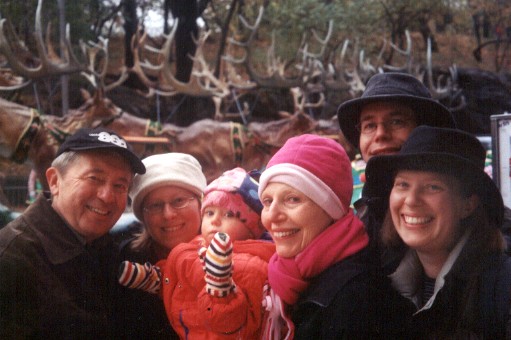 Watching the [staging area of the] Macy's Parade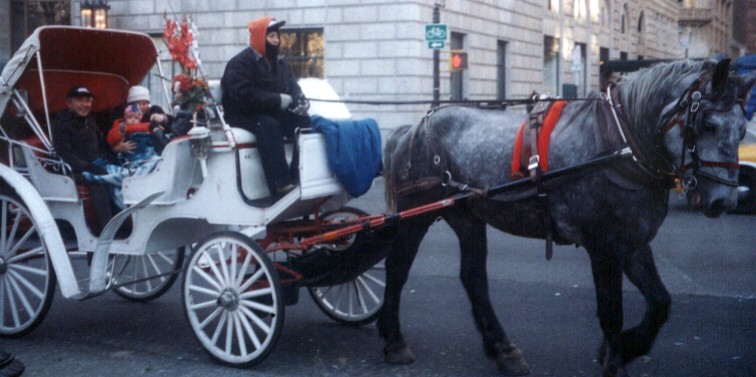 And taking the classic carriage ride through Central Park
---
e-mail: michael@mbuescher.com
Last updated January 5, 2006