Summer 2004 -- Part Two
More Family Time -- and Lots of Fun
I love summer!
---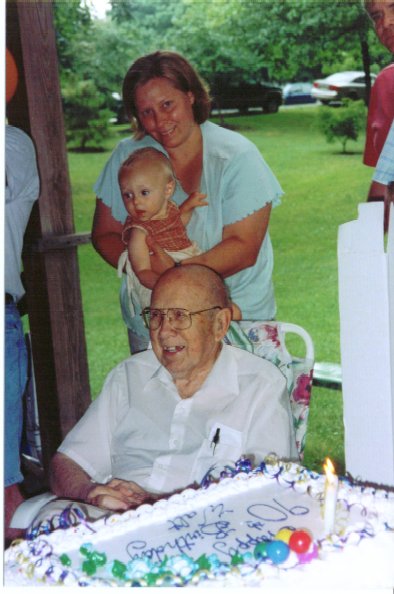 Great-Grandpa Walt Buescher's 90th birthday
---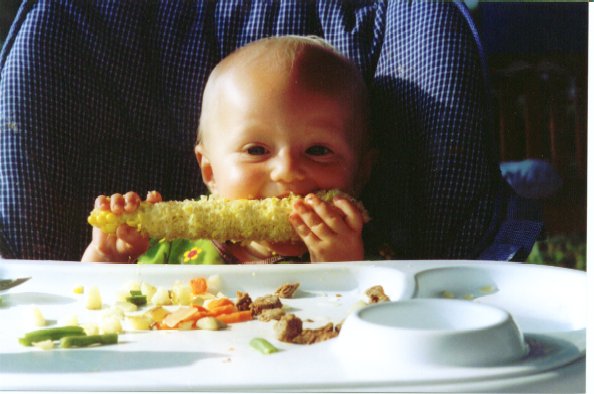 One day as we were eating outside, Maple insisted on having some corn on the cob. It quickly became her second-favorite summertime food [#1: Blueberries!]
---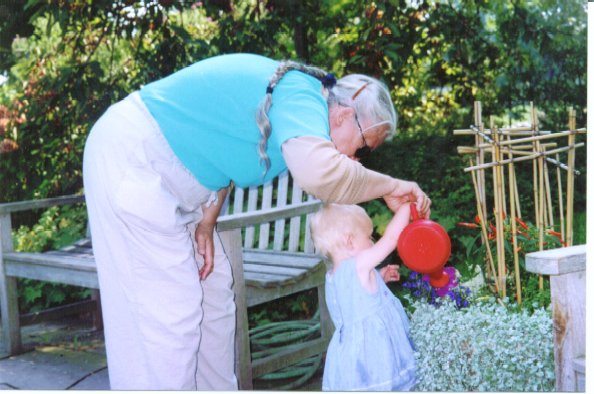 August: GrammyBon comes for a visit!
---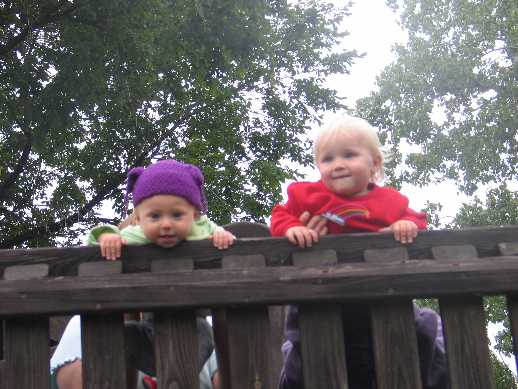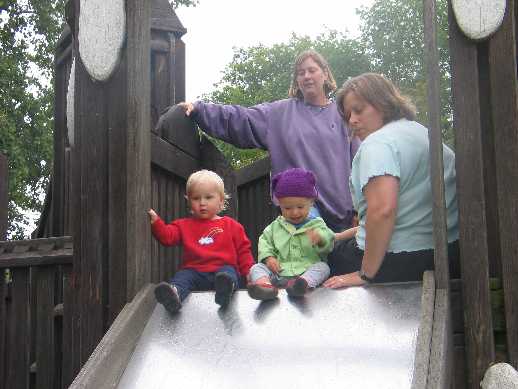 Cousin Aurora and Aunt Kathy meet us in Detroit!
---
e-mail: michael@mbuescher.com
Last updated March 20, 2005