October 2003
Fall is definitely here, bringing colder weather and Halloween!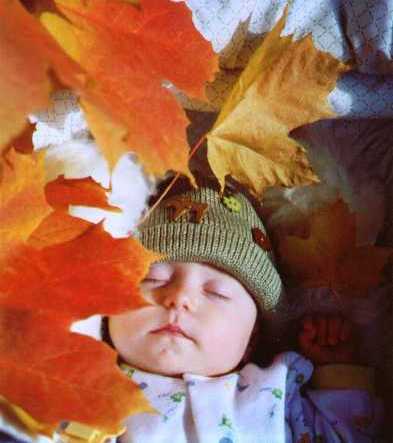 Maple Glory and her namesake
---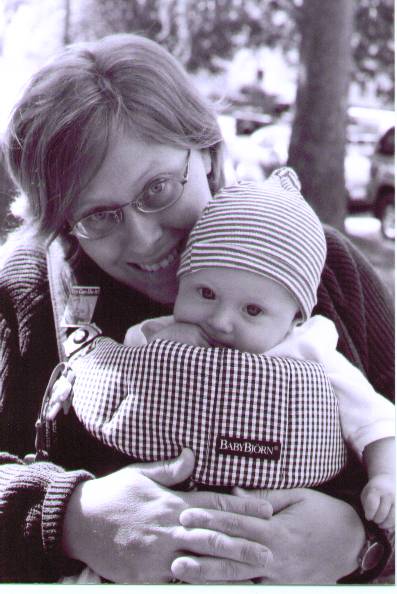 With mom on an outing to the Botanical Gardens
---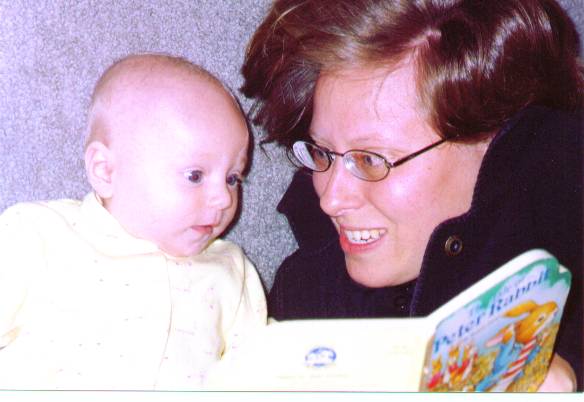 Helping dad do the laundry and mom read a story
---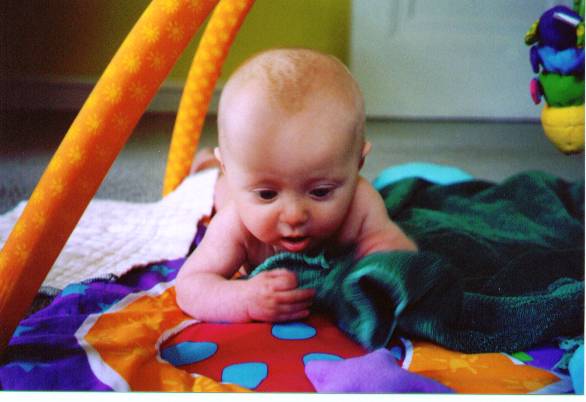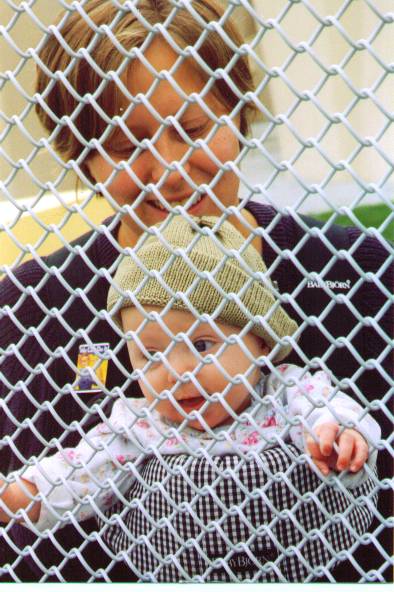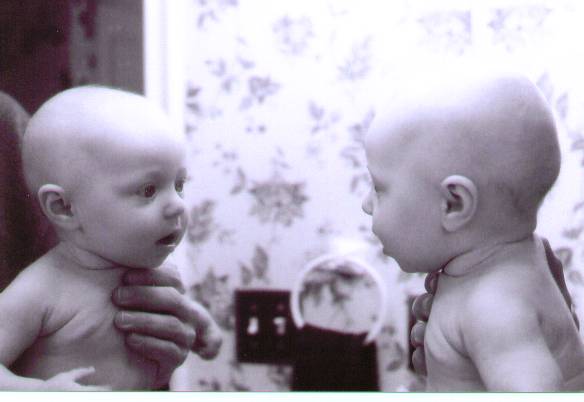 Discovering new things: holding her head up, chain link fences, mirrors.
---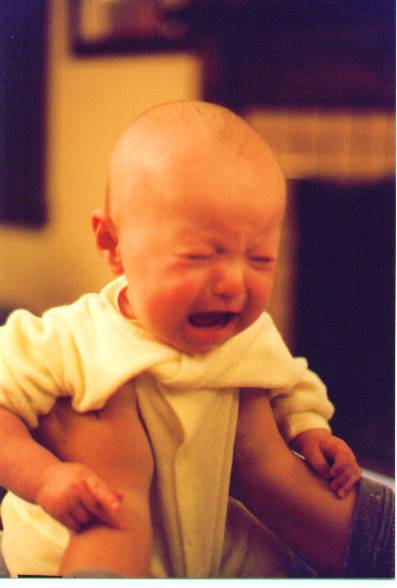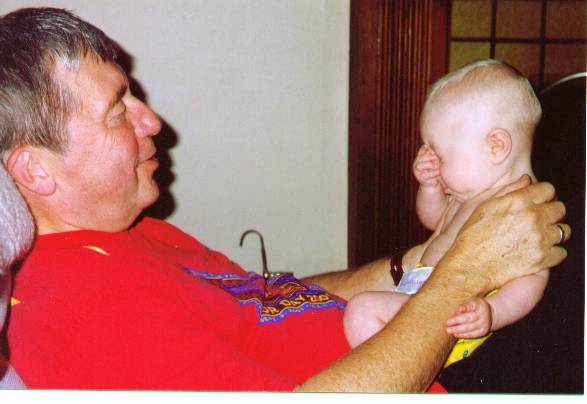 Not everything is sunshine and roses.
I can't believe you said that, Grandpa!
---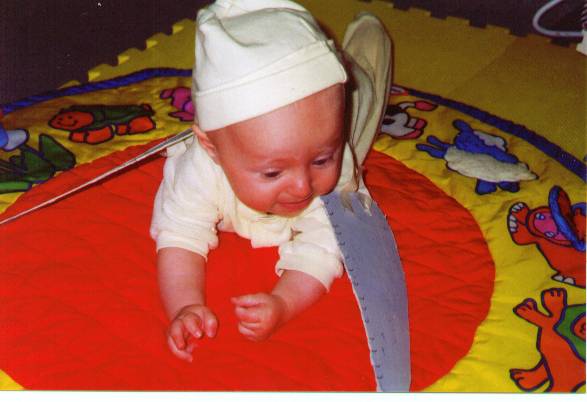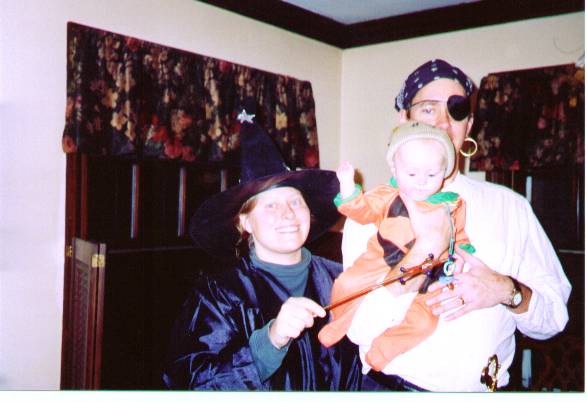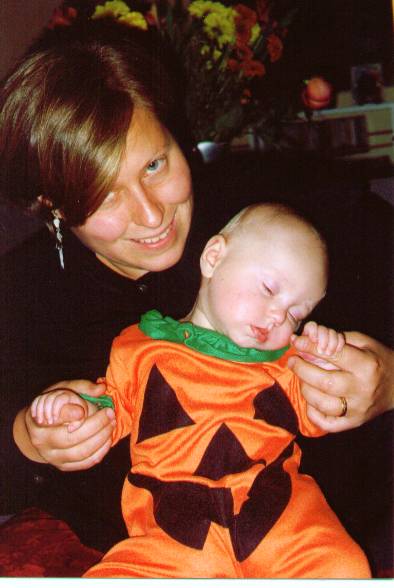 Dressed up for Hathaway Brown as the Golden Snitch;
for our party as a happy (and tired) little pumpkin.
---
e-mail: michael@mbuescher.com
or mbuescher@hb.edu
Last updated December 10, 2003