November 2003
Fall comes to Cleveland Heights. So does GrammyBon, Michael's mother. Solid food makes an appearance, though not necessarily in Maple's mouth. Also see Thanksgiving photos.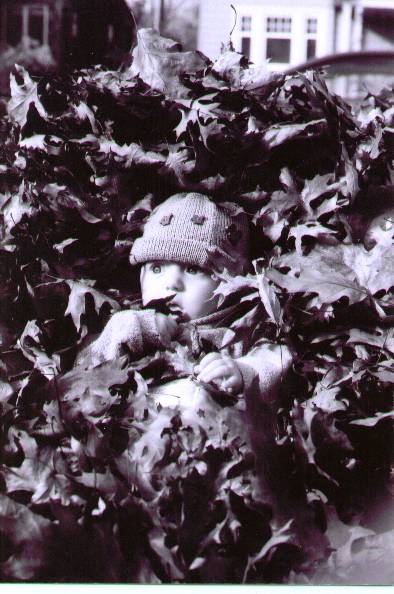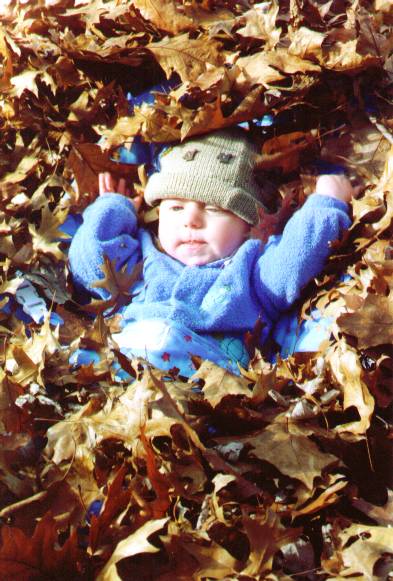 Loving the fallen leaves. Maple definitely likes being outdoors more than in.
---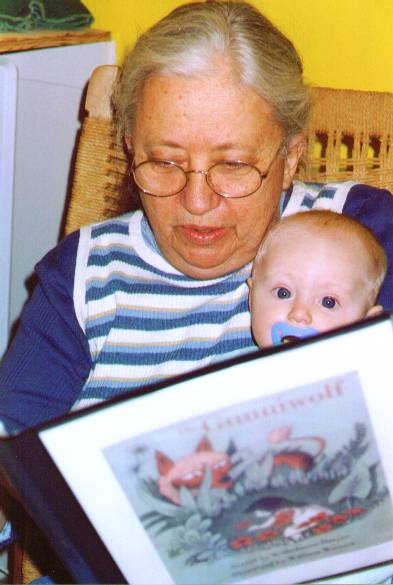 GrammyBon reading a story from Michael's childhood.
---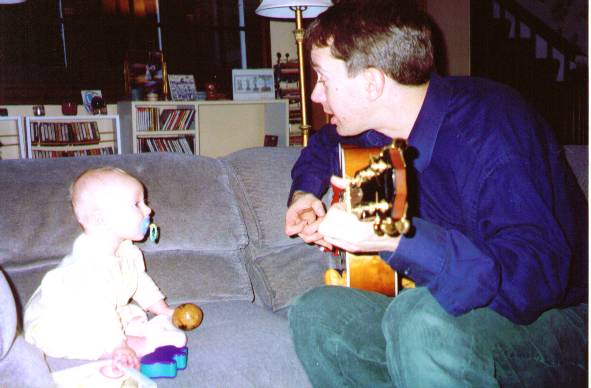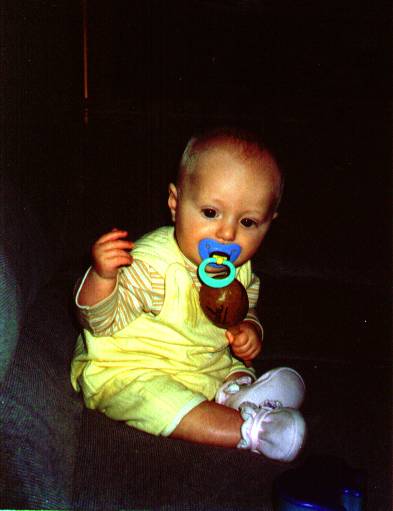 Maple the musician -- listening to the guitar; playing maracas and tambourine.
---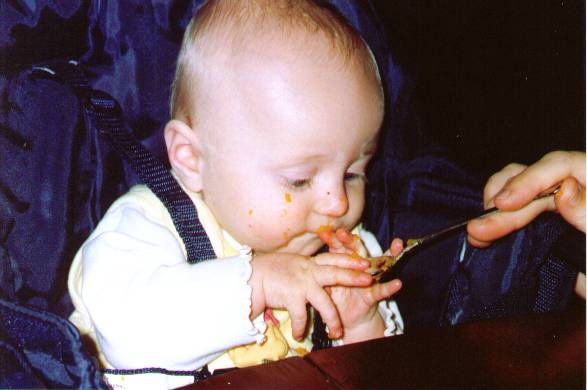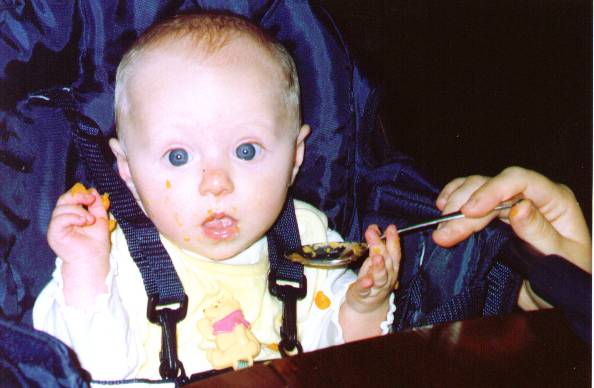 Sweet potatoes grace Maple's palate, though not quite gracefully.
---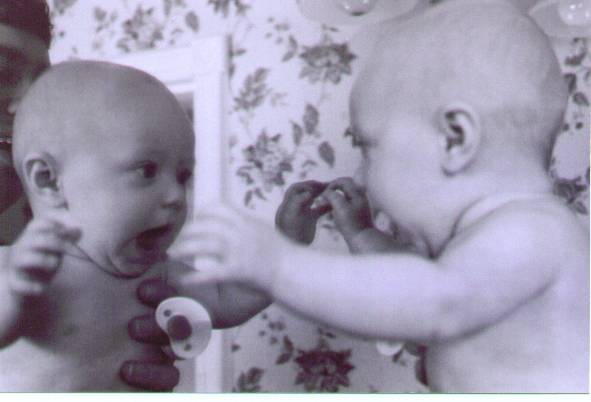 Who is that baby in the mirror?
---
e-mail: michael@mbuescher.com
or mbuescher@hb.edu
Last updated December 10, 2003