Maple's First Week
June 5-12, 2003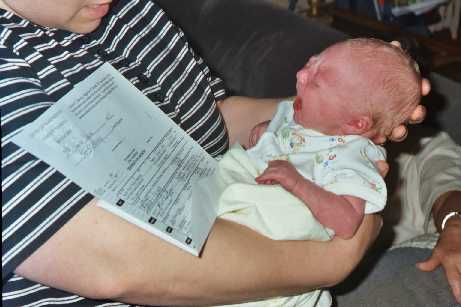 Maple finds something disturbing about her birth certificate.
---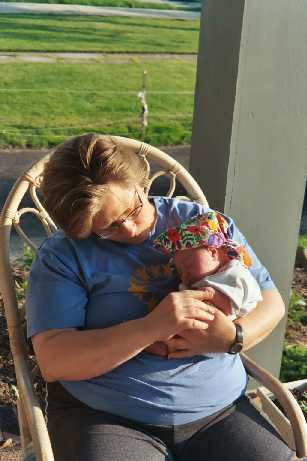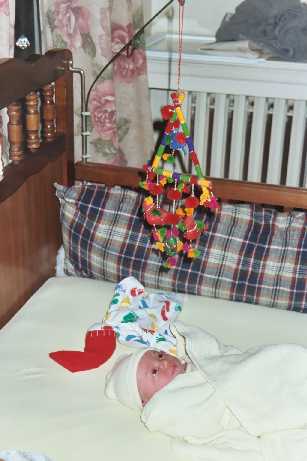 Looking stylish in a sun hat; entranced by a gift from India.
---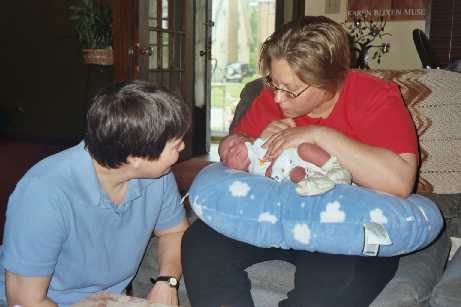 The first check-up with Blayne the midwife.
---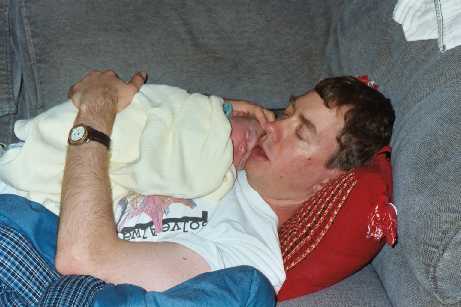 Naptime for everyone.
---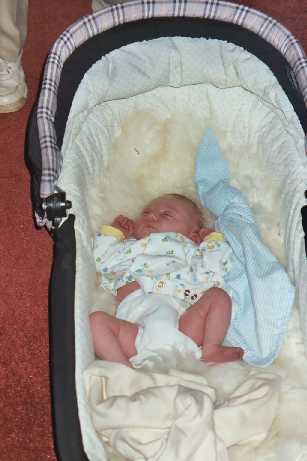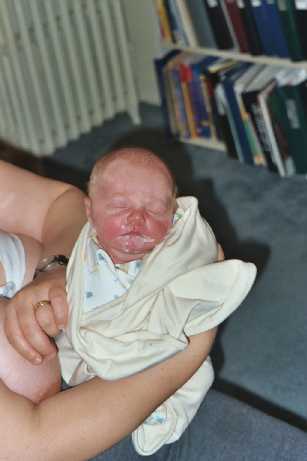 Very Scandinavian in her pram from Sweden, lined with a Finnish sheepskin; auditioning for a milk ad.
---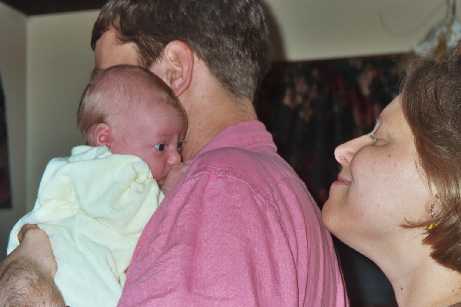 Held by dad; looking to mom.
---
Maple's Second Week
June 13-20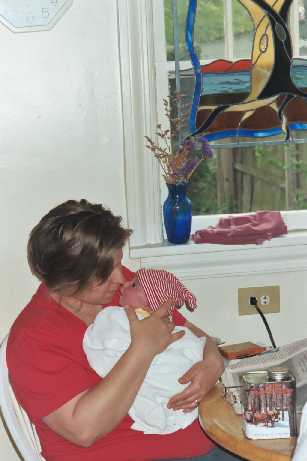 With our wedding window and a tin of Maple Syrup
---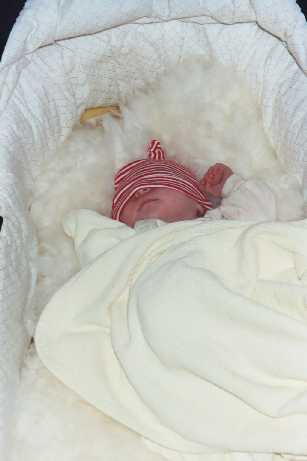 Leave me alone! (a preview of the teenage years)
---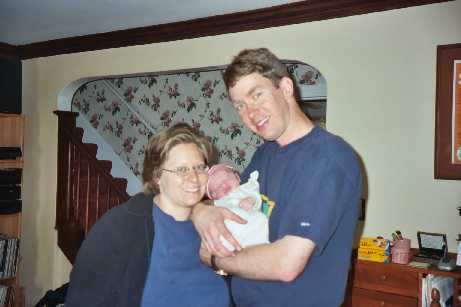 Another Family Portrait
---
There are more photos from June on the Newborn, Day One, GrandElsilas, GrandBueschers, and Cousin Rory pages.
---
We have larger copies of these; e-mail us if you would like one.
e-mail: michael@mbuescher.com
or mbuescher@hb.edu
Last updated June 25, 2003