Maple's Second Month
July 2003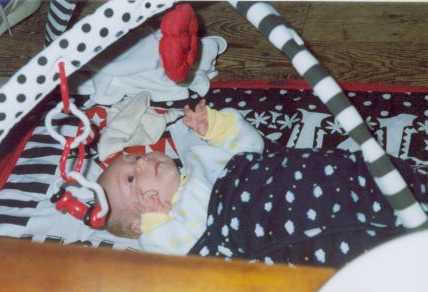 "If only I can get my hands on that ..."
---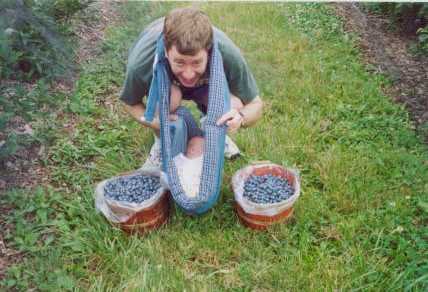 Out to Lorain County ... nine pounds of baby and twenty pounds of blueberries!
---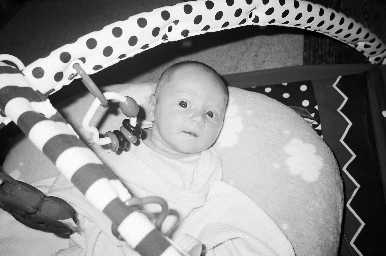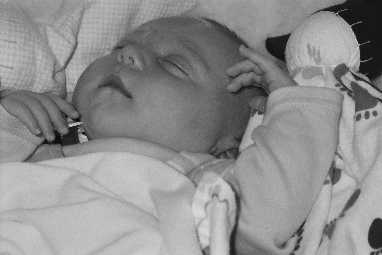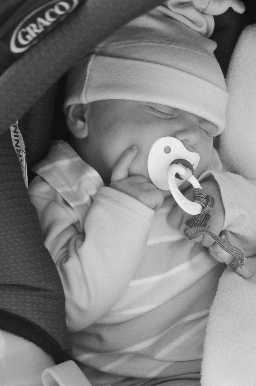 Maple poses for some lovely black-and-white shots as the Player, the Sleeper, and the Thinker.
---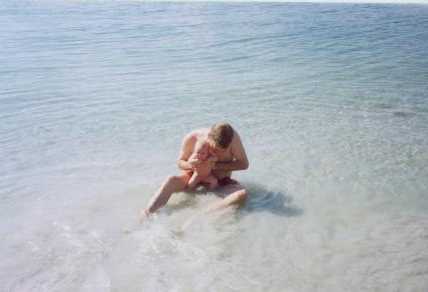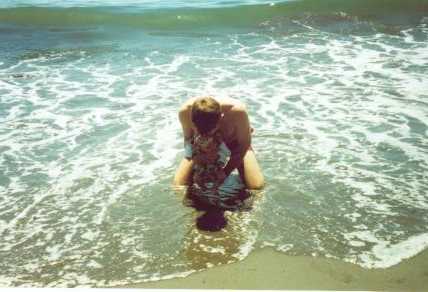 During July, before even attaining the tender age of two months, Maple dipped her feet in both the Atlantic (left) and Pacific (right) oceans, in Maine and California.
---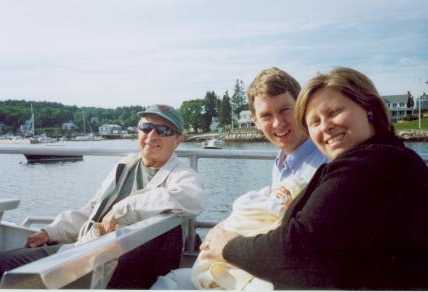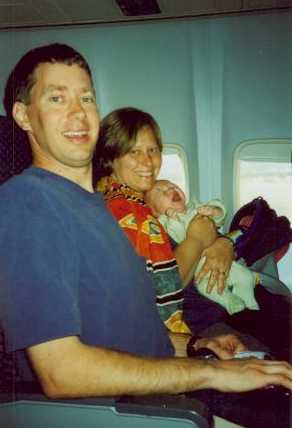 To get there, Maple made her first trips on a boat and a plane, with a variety of reactions.
---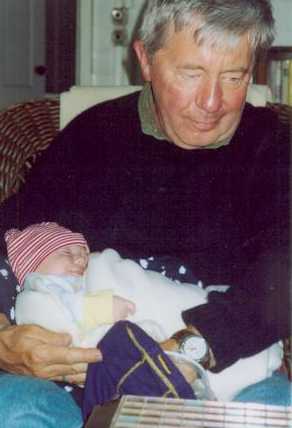 Maple learns Scrabble in the lap of the master ... if she takes after either the Bueschers or the Elsilas, she'll grow up to be a big game player.
---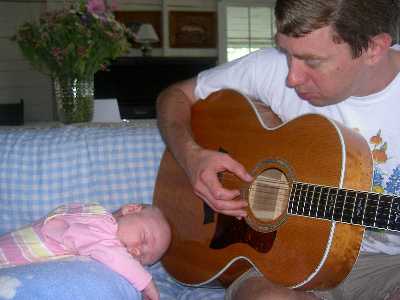 She still likes music ... someday she'll like it when she's awake too!
---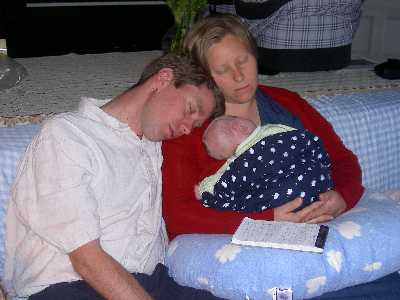 And at the end of two months, we're all still tired.
---
Also see photots from our July trips to Maine and California
---
e-mail: michael@mbuescher.com
or mbuescher@hb.edu
Last updated August 31, 2003